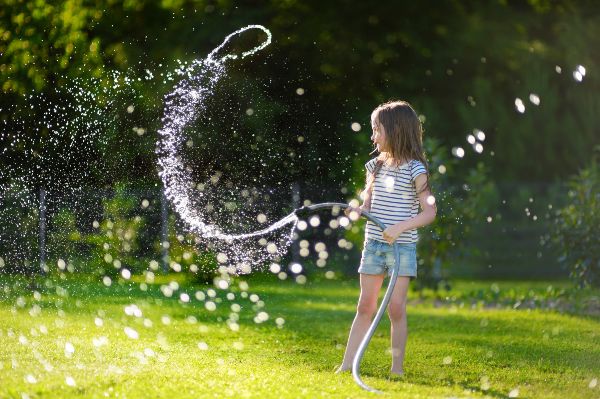 The National Water Conservation Order (The hosepipe ban) comes into force from today Tuesday 9 June until Tuesday 21 July.
For the months of March – April – May, we've had less than half the rainfall of normal years, leading to a greatly lowered water table. This combined with the fact that we've had little or no rain in the last three weeks, combined with high temperatures, has led to a huge reduction in water levels in reservoirs nationwide. It is much worse up the country, but it is worrying as we head into the summer.We hope that our water source at Tubrid will prove as dependable as ever over the summer months.
Here are the eight things you can't do with a hosepipe or similar apparatus from Tuesday onwards: 
water a garden
clean a private motor-vehicle using a domestic hosepipe
clean a private leisure boat
fill or maintain a domestic swimming or paddling pool (except when using hand held containers filled directly from a tap)
fill or maintain a domestic pond (excluding fish ponds)
fill or maintain an ornamental fountain (with the exception of such use for commercial purposes)
fill or replenish an artificial pond, lake or similar application.
https://www.water.ie/news/nationwide-water-conserva/